OUR BUSINESS
On Fire Entertainment has been providing entertainment for several types of events for over 23 years. With a 100% satisfaction rate, we are sure you will greatly appreciate our services. Our huge library of over 50,000 songs and our top of the line speaker system will keep you and your guests happy the entire time we are there. We are always on time and are able to setup and pack up in a very short time. All music played will be clean and edited unless otherwise requested. We hope to be your next and hopefully your DJ for several years to come.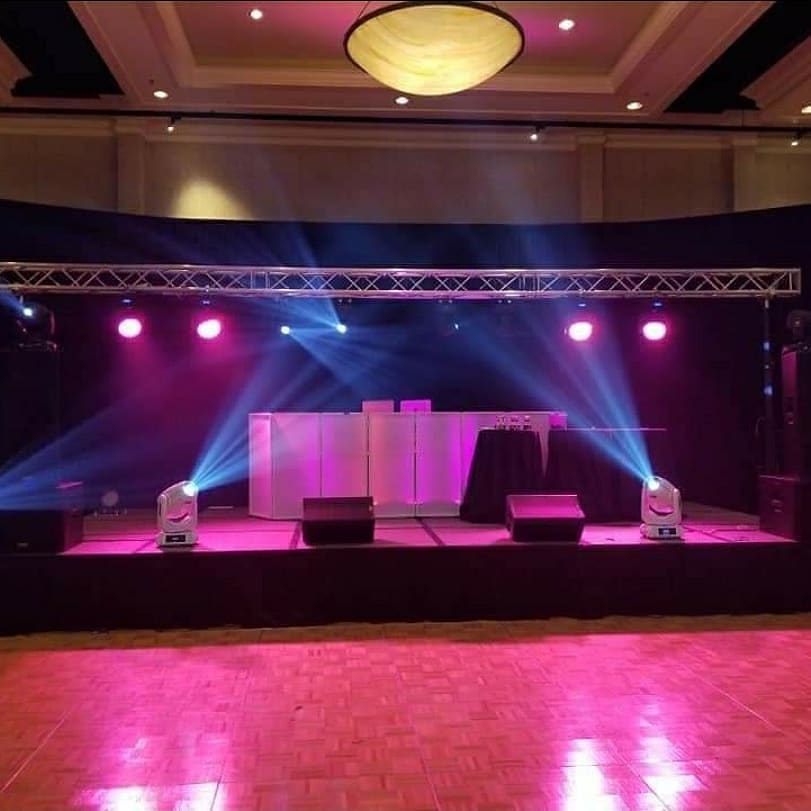 Reasons to choose On Fire Entertainment
-Experience-We have over 23 years of experience so we know how to keep your event going and memorable for everyone.
-Music-We provide a selection of over 200,000 songs all clean and edited from the 50's to today's top hits so we have all genres covered for all age group. All of the music played will be mixed and synced together so there is no gaps or that awkward dead air to keep the party going. For proms or younger events, we mix the music as if you are in a club to give it a more upbeat feeling everyone is looking for.
Speakers and Equipment- All of our equipment is top of the line and kept working in mint condition. Our speakers play crystal clear and project to all edges of any venue so there are no dead areas and everyone can enjoy the music and hear all of the announcements all night. A back up of everything is brought to every event in case of a failure of any sort. We can provide a small system for a house party all the way to a major event such as a school fair or major convention.These systems are the best sound systems around!
Lights- We provide a light show Free for every event unlike most DJ's. It is upgradable to a much larger show for proms and weddings. These lights are not some of those cheap lights being offered by others but intelligent lights all controlled by the music and/or laptop by the DJ, just as if you were in a club or concert! They will fill the entire room and add that special touch to any event.